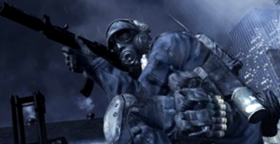 Marcus Burns is an
SAS
soldier under the rank of Sergeant and is a confirmed playable character in the upcoming
Call of Duty: Modern Warfare 3.

Bio:
Real Name- Marcus Michael Burns
Nick(s)- Michael in demo, but in full version Michael was denied
Place of birth- Great Britain, London
Date of birth- 5 November, 1978 (38 years)
Race/Nationality - Caucasian/British
Status- Alive
Voice actor - Christian Coulson voiced in demo but in full version of the game was denied.
Ad blocker interference detected!
Wikia is a free-to-use site that makes money from advertising. We have a modified experience for viewers using ad blockers

Wikia is not accessible if you've made further modifications. Remove the custom ad blocker rule(s) and the page will load as expected.